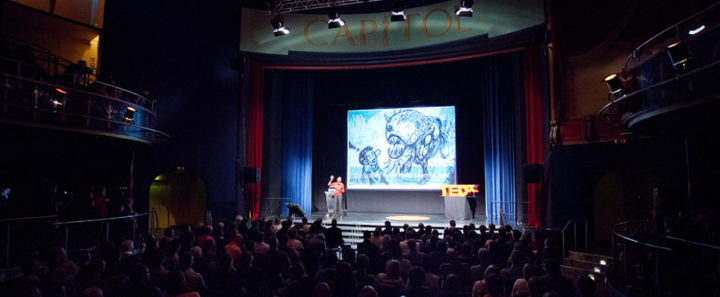 I'm sure you're familiar with this famous quote about planning ahead:
"The best-laid plans of mice and men / Often go awry"
- John Steinbeck, Of Mice and Men
But Steinbeck stops at the best part. Sometimes when things look like they are going awry, what is needed is an extra dose of patience to see the situation in a broader context. Your "best laid plans" may be only the foundation for even better plans which can only become apparent by a little tweaking by greater forces.
This is where we enter the realm of serendipity, or
"…a 'happy accident' or 'pleasant surprise'; specifically, the accident of finding something good or useful while not specifically searching for it."
- Wikipedia
Recently, I learned that when things seem to go sideways, rather than reacting, instead let the situation unfold to reveal its true blossom and ultimate gift.
Upon flying out of Miami for a four-week speaking stint in Europe and the US at events in Amsterdam, Sweden and Texas, I had absolutely no intention to be in Frankfurt, Germany the last week of February. But a series of changes of plan between the three friends whom I was planning to meet up with during the interim 10 days between speaking engagements created the space for something truly wonderful.
First, my friend Elizabeth could no longer put me up for a week in Zurich. However, I actually had to be in Zurich: I had arranged for my flight to Sweden to depart from Zurich based on plans I made to be there four months earlier. Second, my friend Stefan was stuck in Frankfurt, and thus could not host me for a few days as planned in his home town of Essen, Germany. Third, rather than have me go out of my way to visit his home in Luxembourg, my friend Georges preferred for us to meet somewhere between Amsterdam and Zurich.
So, on February 25, I found myself in a cab in Frankfurt, traveling to the MRM offices to meet up with Stefan, who only had 2 hours for dinner due to his project's changed launch deadline. Upon arriving at his workplace to pick him up, he comes to the front desk with a co-worker and introduces us. Turns out that his co-worker is Darren Cooper, the organizer of TEDxRheinMain, which was happening in 3 days.
"You should stay in town and attend my event!" Darren says. To which I replied, "Actually, I've always wanted to attend a TEDx event." Then, in a moment of boldness, I add, "but even more so, I really want to speak at one. You should have me speak — then I will be sure to stay in town for it." To my great surprise and delight, Darren took the bait. "What do you speak on? Send me some information, I'll put it by the committee and we'll if we can work you into the program." Later the evening, I open my email to find a message from Darren reminding me to send him my info.
My mind went into a mild mini-panic: despite a general sentiment that many TEDx-es have jumped the shark, for me, the prospect of speaking at one is still A Very Big Deal. And in feeling like it was A Very Big Deal, I questioned my ability to develop what I considered TEDx-worthy content in a mere 2 days or less.
Naturally, I reached out to Twitter to get some some perspective on the matter, and I got the kick I needed, particularly from the wonderful Deepa Subramaniam:


Thus fortified, I responded to Darren's email with my bio, links to videos of previous talks, and topics I'd like to cover. In the morning, I was greeted by an email with the subject line "OMG", informing me, to both my delight and horror, that I was going to be added to the program. Tuesday was lost to meeting Darren and people at MRM, finding a place to stay, and having dinner with my gracious host. This meant that I only had one day, Wednesday, to make some presentation magic. I put my head down and poured myself into the task.
Early Thursday afternoon I arrived at the gorgeous venue, The Capitol right as the attendees were arriving as well.

I was so focused on using the time before my speaking slot to continue practicing that I didn't pay a lot of attention to the audience as I made my way backstage. However, I later joined the audience to take in the two talks before my own.
As the talks before mine were in German, I used the time to settle my mind and body and to not only mentally run through all of the things I wanted to say, but to also soak up the feeling of being in the midst of a truly magical situation. You see, telling Darren that I've always wanted to speak at a TEDx was a gross understatement. In fact, it is one of my dreams to speak at the big TED one day, and having this opportunity fall into my lap made the larger dream seem that much more accessible.
Finally, it was my turn. Even though speaking is "my thing", my heart was pounding in my chest as I walked up on the stage. To steady myself, I thought of the encouraging text that my friend Georges sent me just before I went on, saying "You've done this 100 times, you'll be great!".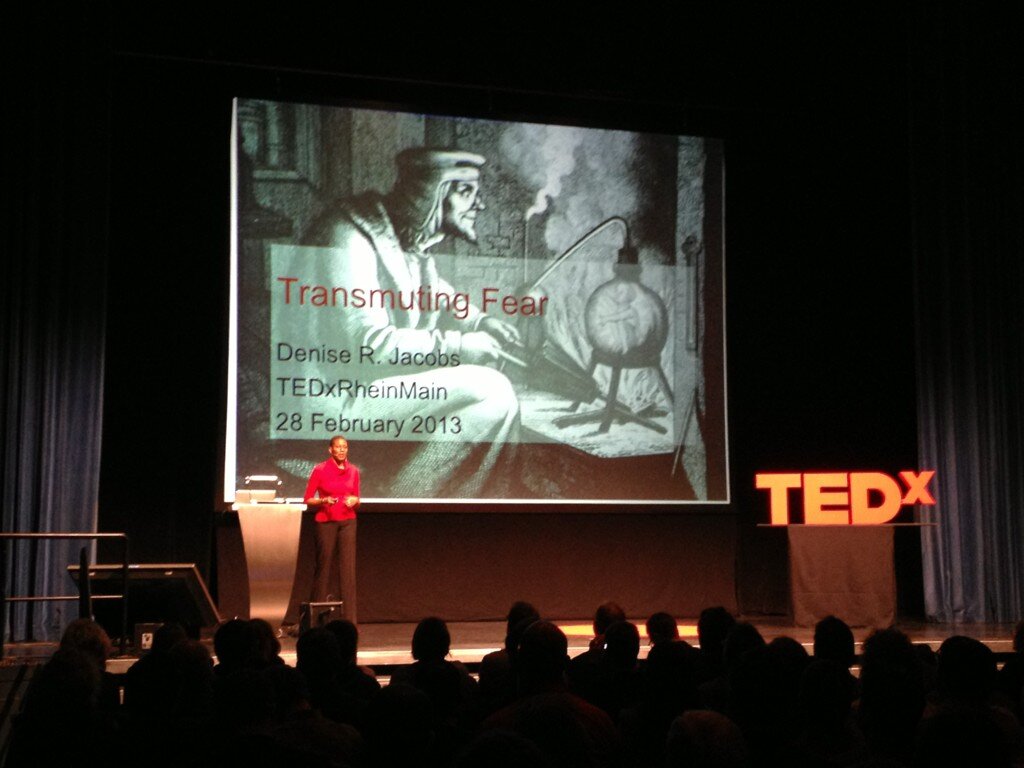 I took ownership of this truth. This is what I do: I speak — a lot. And this talk, despite being A Very Big Deal in my head, was really no different than any other one.
When speaking, my goals are always the same: to share information. To touch people. To hopefully make a difference, no matter how small. And, to have a great time while doing it.
In the talk, I shared the experience of being so afraid of failure at the outset of writing The CSS Detective Guide that I was reduced to tears the first two days of starting, and how I had to manage the evil voices in my head to be able to make any progress on writing.

I talked about how by introducing curiosity, fear can be transmuted into something useful, and that instilling practices like embracing failure and putting situations into perspective can transform fear as well.
After the talk, I spoke with a lot of attendees who said that they could really relate to what I was talking about, including fellow speakers Andrea Krajewski and Wolfgang Henseler, so I felt that I hit the mark with my goals, and in sharing my experiences, did indeed create something beautiful during the 20 minutes that I spoke.

For the rest of the evening, I buzzed with elation at not only having pushed myself out of my comfort zone in so many ways and creating such an amazing experience for myself, but also for not just talking about how to transmute fear into something more positive and productive, but in fact practicing what I preach.
The next day, on the train to Zurich, I thought back on the series of events that added up to this charmed experience of speaking at TEDxRheinMain: first one, then another, then yet another unanticipated changes at odds with my best-laid plans. However, staying positive and grounded allowed me to move into serendipitous flow where I was able to see an opportunity, state what I wanted, and have the courage to stare down my fears in order to reach for my dreams.
Ever since this experience, when things don't go as I planned, now I get excited, because I think "what amazing thing is going to come of this?". Then I wait patiently for the magic of serendipity to unfold.