I just wanted to follow up to my post asking for votes and support to get my presentation "Your Brain on Creativity" into the programming for SXSW Interactive 2013.
Your votes worked! So come and see me speak at SXSW in Austin in March and get what I am thinking of as my "TED-length" version of "Your Brain on Creativity" that will be part of the Future 15 programming.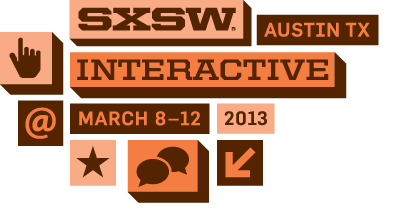 I skipped SXSW last year, so it will be great to be back with all of my industry peeps and getting my mind opened for a week.
See you there!
---